Welcome to the Hipster Treehouse stand up comedy show! We have an incredible lineup with comedians who have performed all over the
Welcome to the Hipster Treehouse stand up comedy show! We have an incredible lineup with comedians who have performed all over the country (scroll down for more). Join us for an intimate, friendly, comedy experience at STAB Comedy Theater! The drinks are cheap and the vibes are good. Make sure to stick around for us raffling off a succulent in a mug, in true hipster fashion!
PLEASE NOTE: YOU MUST BE VACCINATED TO PERFORM OR VIEW A SHOW AT STAB COMEDY THEATER. Masks must stay on unless you're actively eating or drink.
Get your tickets now! Tickets are limited!
This month's comedians are Chad Opitz, Shahera Hyatt, Sedric Drake, Alyssa Cowan
If you have any other questions, please feel free to email us at LaughOwensLaugh@gmail.com or text 703.829.7084. For more information about the venue visit StabComedyTheater.com.
MORE INFO:
Headliner:
Chad Opitz – chadopitz.com
Chad Opitz is a comic whose hilarious and unique perspectives make him an oft booked staple at Bay Area clubs and showcases. Veering between one-liners, short story jokes, and sometimes even song, Opitz' writing is as well-regarded as his character and performance work.
Chad has been a featured guest on the Doug Loves Movies Podcast and The Benson Interruption. He was a featured performer at the 2016-2019 San Francisco Sketchfests. Chad was the winner of Bay Area legend Jimmy Gunn's "Best Newcomer" award. He is a regular host at Punch Line San Francisco and Sacramento, Cobb's Comedy Club and is a feature act at Rooster T. Feathers Comedy Club and San Jose Improv.
Chad has been featured in several short films and commercials, including Walgreens Red Nose Day to help end child poverty. He was cast as "young Francis Ford Coppola for the upcoming 4th season of Amazon Prime's Goliath starring Billy Bob Thornton.
Featuring:
Shahera Hyatt – instagram.com/shaherazhad
Shahera is a stand-up comic with the comedic reflexes of a boxer who is very new to the game. She co-produces the @movingvanshow, a roving monthly pop-up comedy show that was awarded "Best DIY Comedy on the Go" by Sacramento News & Review. Audiences everywhere love hearing uniquely observational humor from someone who looks like a mouseketeers-era Justin Timberlake. If you don't believe it, come find her at dive bars, comedy clubs, rooftops, and parking lots all over Northern California.
Sedric Drake – instagram.com/bigsedcomedy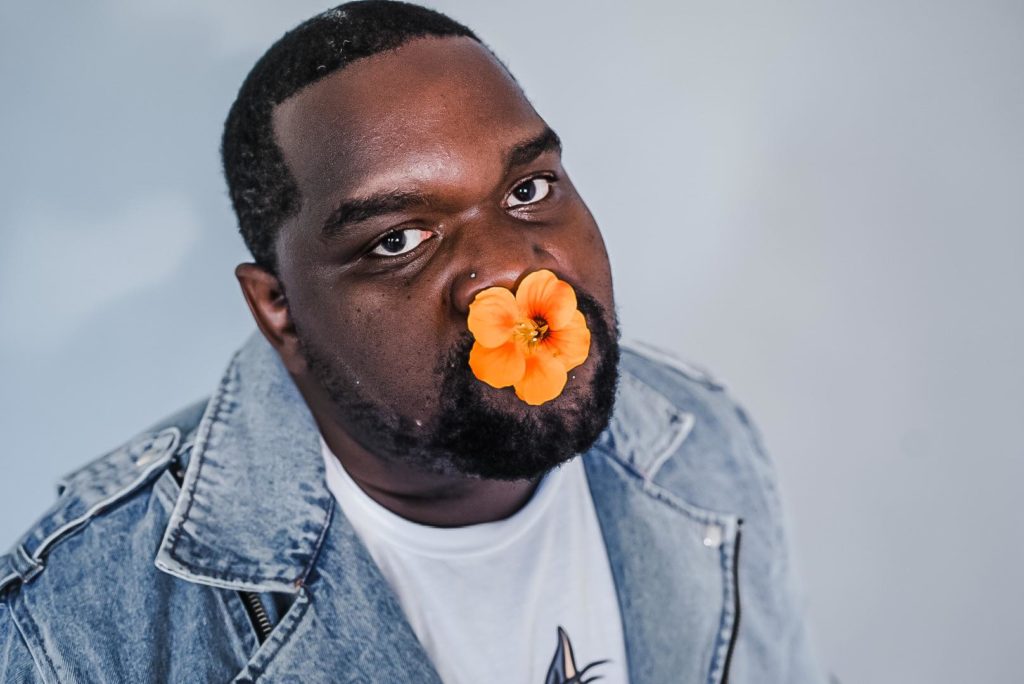 Sedric Drake is a stand-up comic from Menlo Park. With a mission of Initiating laughter and love to the masses to help heal our world, Sedric takes the art of comedy and its power to build and empower communities seriously. Over a career in comedy which started with a dare by a girlfriend who is now his wife, Sedric has become a comics' comic and a beloved member of the stand-up community. Until they were disrupted by the pandemic, Sedric was the host and producer of regular comedy shows at the Dragon Theater with line ups featuring some of the best in the stand-up comedy world from the Bay Area and beyond.
Hosted by:
Alyssa Cowan – bio.link/alyssapants
Alyssa Cowan is a Sacramento, CA based whimsical jerk whose comedy ranges from witty observational humor to history based jokes, from one-liners to absurd hypothetical scenarios. Alyssa was raised in Northern Nevada by a truck-driving, t-shirt-sleeve-hating father and Filipina artist mother. Her first years in comedy were spent in Reno entertaining drunk people in casino bars, and telling jokes to the lonely shrubbery of the Great Basin. Prior to moving to Sacramento, she rose in the Washington, DC and Baltimore comedy scenes, eventually becoming known for her propensity for creative offbeat comedy. In addition to touring nationally, she's an alumna of SF Sketchfest, the Asheville Comedy Festival (formerly Laugh Your Asheville Off), the Women in Comedy Festival in Boston, Artscape in Baltimore, and the Bentzen Ball in Washington, DC (among others). She's performed at many esteemed venues including the Gotham Comedy Club, the Kennedy Center in DC, and The Comedy Store in LA; and she's also performed at not-so-esteemed venues like people's apartments, a garden in the rain (dangerous!) and that weird farm that one time. She produces this dang show, so of course she's going to give herself time on the lineup.